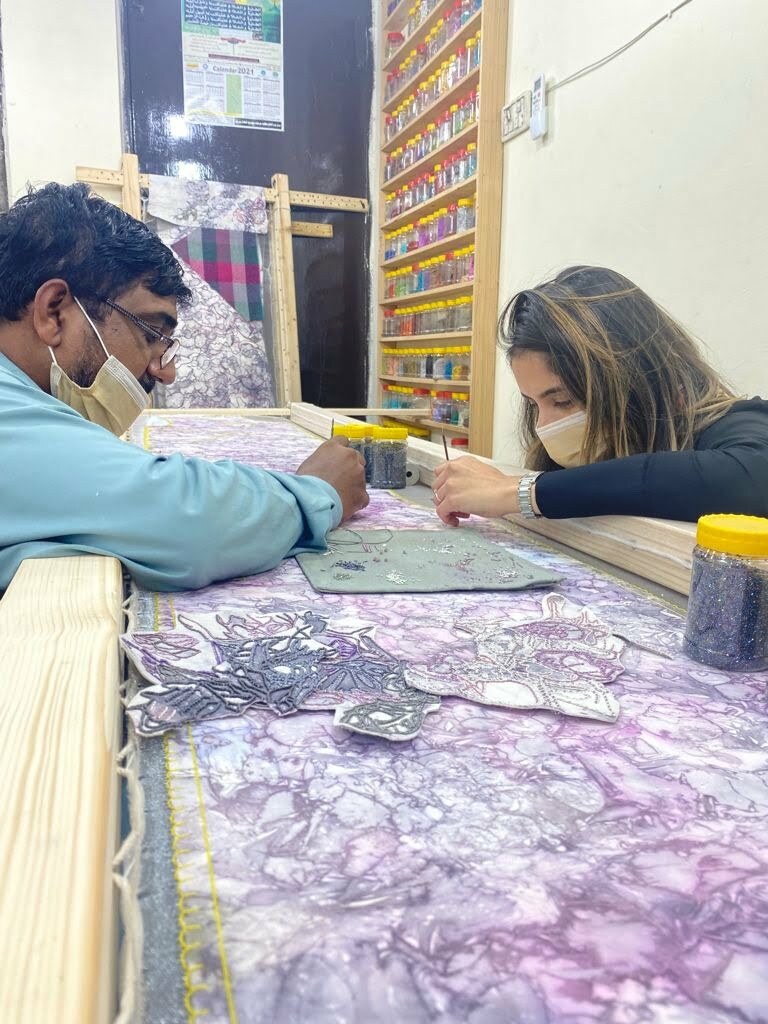 Based in the heart of Punjab, Pakistan, Aleph Studio is the brainchild of Allia Zahid.
Born and raised in Northern England, Allia's Pakistani heritage has had an incredibly strong influence on her life and work.
Professionally, her career in luxury fashion began in 2012 working in luxury menswear and womenswear buying for renowned department stores across the UK and Europe. This exposure to luxury fashion has shaped her understanding of product, garment construction, buying habits and the importance of detail in design.
One element she loved more than most was the art of embroidery. "I naturally gravitated towards the embroidered pieces I would see in the showrooms during my buying trips – beside the fact they were absolutely stunning, they brought about a feeling of nostalgia. I remember seeing particular embroidery styles and it taking me back to a certain dress or top I saw in my childhood. It took me back to the family trips I would take to Pakistan when I would see the craftsmen working in the markets on stunning traditional garments. In those moments it felt like marriage of both my cultures infused together in one garment."
It was this sense of nostalgia which took her back to Pakistan in 2019 where Aleph Studios was founded.